Cadet & Reserve Corps
CADET CORP
The Madison County Sheriff's Office seeks out self-disciplined, self-motivated, and self-assured personnel. The same holds true for the Deputy Cadet Corps. The young people recruited by the Sheriff's Office are carefully evaluated by Cadet Corps staff as well as within their own peer group to insure their commitment and dedication to the program. The Madison County Sheriff's Office will provide the youth of the community an opportunity to personally experience the effects of positive law enforcement, help them receive the necessary skills to function as productive citizens in society and develop career paths. The purpose of this program is to mentor these young individuals to understand that character traits such as commitment; integrity; dedication; loyalty; personal and professional courage; and compassion cut across racial, gender, and socioeconomic groups and when adhered to, can benefit a person as well as those around them, in all facets of life so that we may provide those interested with the most complete program possible, the Madison County Sheriff's Office has initiated the Deputy Cadet Program, which is open to all residents of Madison County between sixteen and twenty years of age who meet the necessary requirements for membership. The standards established to be selected for the Cadet Corps are high, but the standards to remain a Cadet are even higher.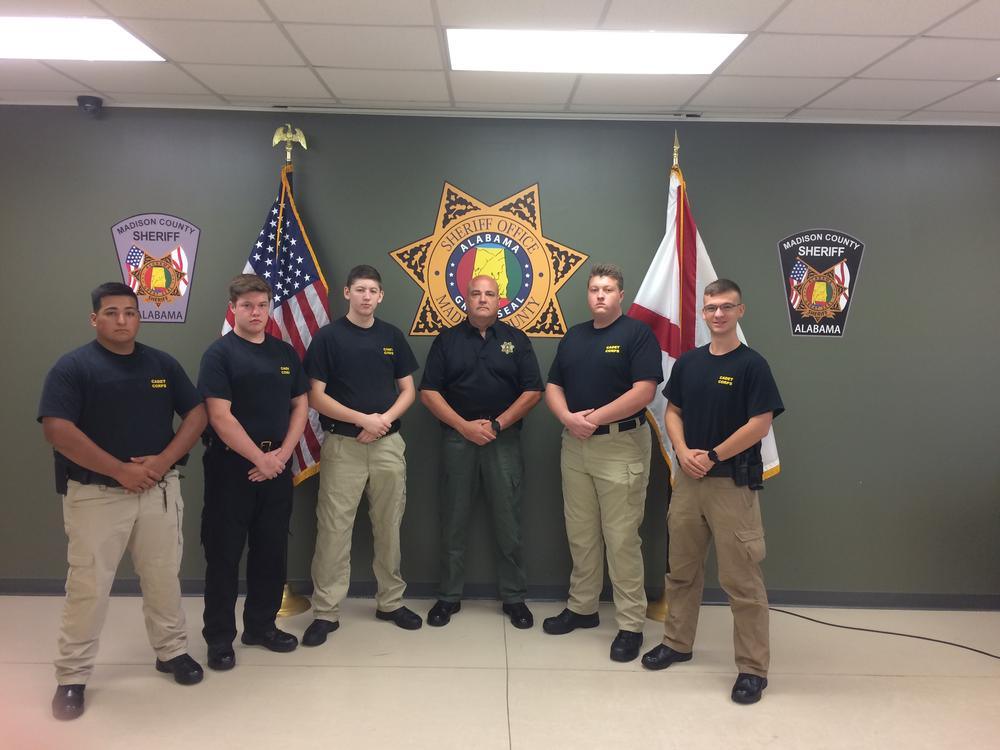 Deputy Rick Brown
First Shift Patrol
256-759-8080
256-714-8509
---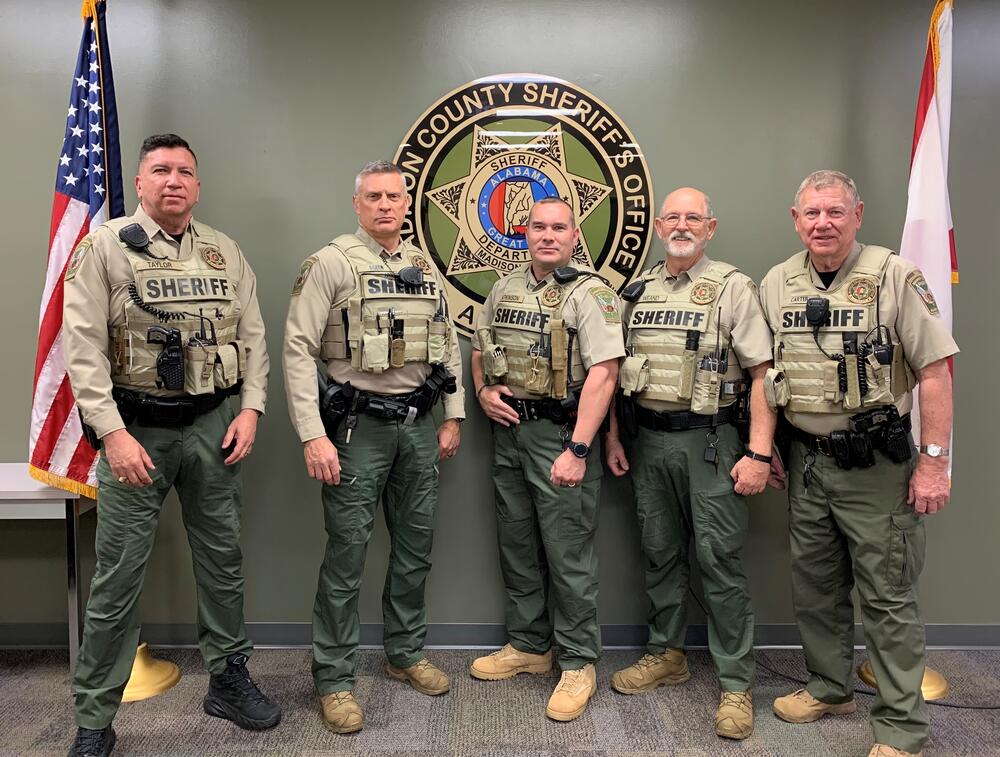 Reserve Deputy Program
The Madison County Sheriff's Office is always seeking qualified candidates for its Reserve Deputy Program. Becoming a Reserve Deputy is a fulfilling way to serve your community through the skills, challenges, camaraderie, and sense of duty unique to law enforcement. The Madison County Sheriff's Office Reserve Deputy Program is a volunteer organization of individuals who provide the Department with additional resources to better serve the citizens of Madison County.
Reserve Deputies assist the Madison County Sheriff's Office by partnering with patrol deputies, assisting courthouse security, providing crowd/traffic control, and guarding inmates during transport and hospitalization. Reserves also assist specialized Units like Civil, Narcotics, Investigations, Street Crimes, and SWAT. In 2019, Reserve Deputies volunteered approximately 7500 hours of service to the Sheriff's Office and the citizens of Madison County as whole.
Reserve Deputy Membership Application Process
Individuals seeking to serve as MCSO Reserve Deputies must be full-time employed (outside of Law Enforcement) or retired. They must be in good legal and moral standing with the community, and must be physically fit. They must also be Certified graduates of a Law Enforcement Academy, or have training judged to be POST equivalent by MCSO.
Applications can be downloaded below. The completed application must be printed, notarized, and submitted to the Sheriff's Annex at 715 Wheeler Ave, Unit A, Huntsville AL 35801. A copy of POST certification (from any US State) should be included, along with any relevant or equivalent training. Qualified applicants who meet Department needs will be subject to background checks and an interview with the Reserve leadership. Applicants who clear this process will be recommended to the Sheriff, Chief Deputy, and Patrol Division Captain for further review and selection. Prior to final selection, applicants must pass a firearms qualification.
Reserve Deputies are required to purchase their own uniforms and equipment. This includes firearms, duty belt, cuffs, lights, pouches, etc. A minimum initial investment of $1500 should be expected. The only department-issued items will be a bullet-resistant vest "if available", a radio, duty ammunition, O/C spray, a badge, and a department identification card.
Reserve Deputies are members, not employees, of the Madison County Sheriff's Office. As members, Reserves are obligated to monthly duty quotas, continued training, and annual firearms qualifications as required by the State of Alabama.
A copy of your POST Certification and/or a list of related training.
A copy of your Birth Certificate proving 21 years of age.
A residential address within Madison County (preferred not required).
A copy of High School Diploma or GED, and College degrees if applicable.
Verifiable income as a full time employee, or a retiree, or a student.
Good physical condition with no heart or respiratory issues, and no restriction of movement.
Vision must be correctable to 20/20
If prior military, must have an Honorable Discharge and a copy of DD-214.
If current active duty military, must have a memo from Chain of Command approving participation in MCSO Reserves.
Must have a Social Security card. Must have a valid Alabama drivers license. If active duty military, a current driver's license from applicable state.
Must have a phone.
Must submit to a background investigation
If applicant has an arrest record, a review of such record will be conducted on an incident by incident basis to determine acceptability.
Applicant cannot be employed by, or be a non-compensated member of a law enforcement agency, public safety agency, private investigation organization, or any other organization that would present a conflict of interest.
Must be willing to work in the following Divisions as needed; Patrol, Corrections, Vice-Narcotics, or Civil.
Must be a USA legal resident and if not active duty military, a legal resident of the State of Alabama.
Members are subject to a drug screen evaluation at any time.
RESERVE APPLICATION CAN BE VIEWED HERE
Contact Information
Captain Jeff Brooks
(256) 316-4912
Lieutenant Anthony Beresford
(256) 652-6367
Sergeant J.R. Reynolds
(256) 527-2276