Cadet & Reserve Corps
CADET CORP
The Madison County Sheriff's Office seeks out self-disciplined, self-motivated, and self-assured personnel. The same holds true for the Deputy Cadet Corps. The young people recruited by the Sheriff's Office are carefully evaluated by Cadet Corps staff as well as within their own peer group to insure their commitment and dedication to the program. The Madison County Sheriff's Office will provide the youth of the community an opportunity to personally experience the effects of positive law enforcement, help them receive the necessary skills to function as productive citizens in society and develop career paths. The purpose of this program is to mentor these young individuals to understand that character traits such as commitment; integrity; dedication; loyalty; personal and professional courage; and compassion cut across racial, gender, and socioeconomic groups and when adhered to, can benefit a person as well as those around them, in all facets of life so that we may provide those interested with the most complete program possible, the Madison County Sheriff's Office has initiated the Deputy Cadet Program, which is open to all residents of Madison County between sixteen and twenty years of age who meet the necessary requirements for membership. The standards established to be selected for the Cadet Corps are high, but the standards to remain a Cadet are even higher.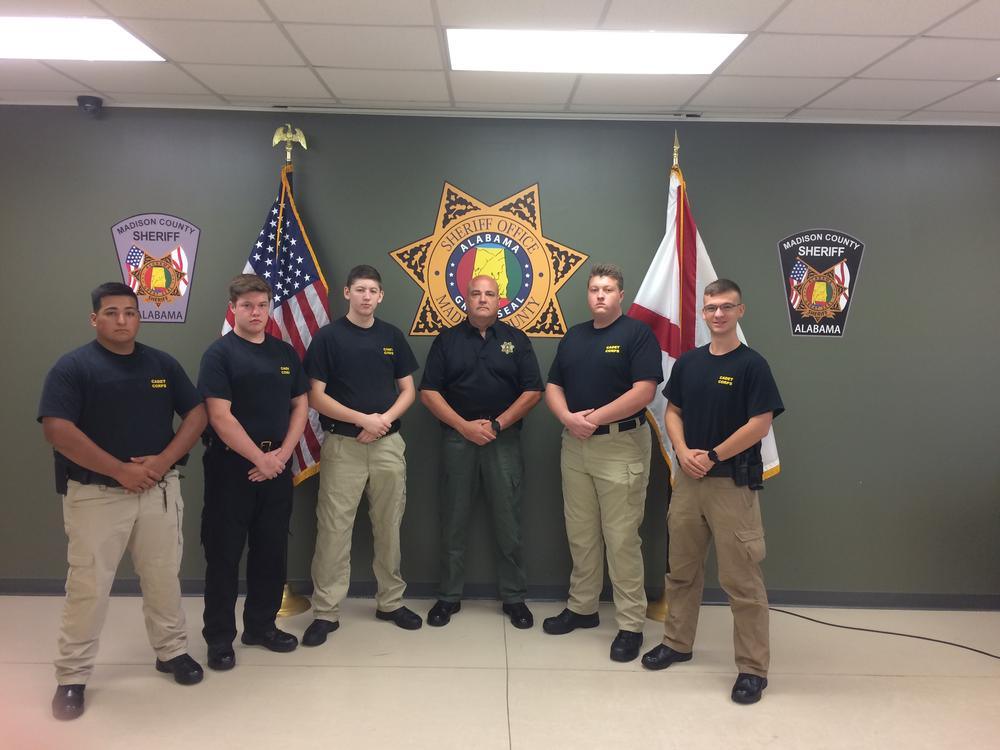 Deputy Rick Brown
First Shift Patrol
256-759-8080
256-714-8509
---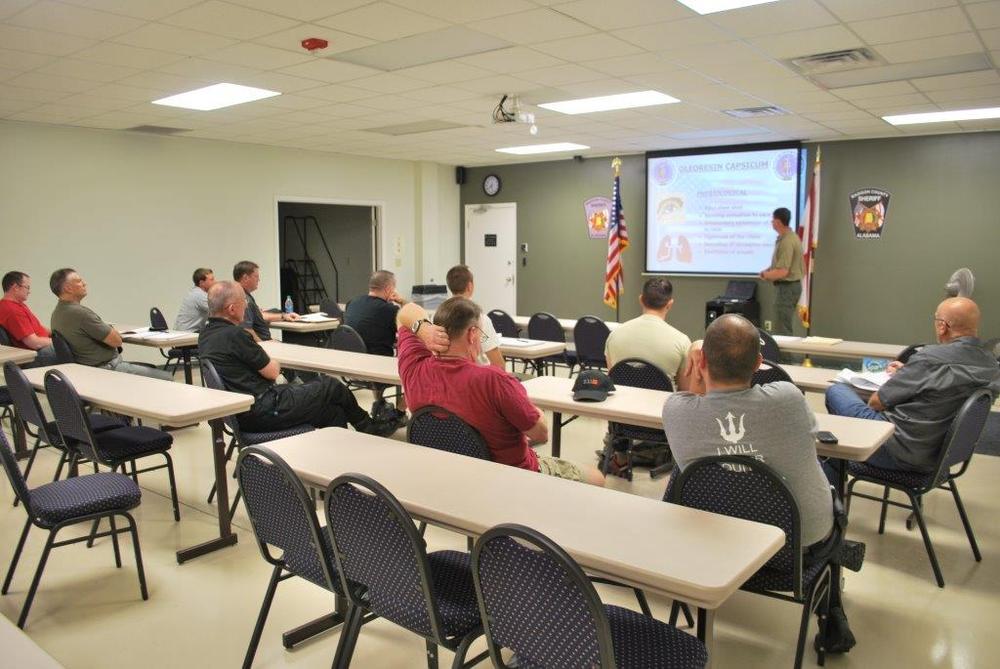 RESERVE DEPUTY PROGRAM
The Madison County Sheriff's Office is always seeking qualified candidates for its Reserve Deputy Program. Becoming a Reserve Deputy is a fulfilling way of serving your community while becoming a part of the exciting world of law enforcement. The Madison County Sheriff's Office Reserve Deputy Sheriff Program is a volunteer organization of individuals who provide the Department with additional resources to better serve the citizens of Madison County. In addition to sworn deputies assigned to the patrol division, there are two volunteer groups:
Reserve Deputy Membership Application Process
Individuals seeking to become a member of the MCSR must be currently employed at a full-time job or retired; and in good legal and moral standing within the community and be physically fit.
Applicants must submit a written application and detailed personal history to the department. Applications may be obtained from the Sheriff's office at 603 Fiber Street Huntsville Al. 35801. These applications, once submitted to the Sheriff's office, will be kept on file and when a Madison County Reserve Training Program has been scheduled, these applications will be reviewed. Individuals meeting initial requirements and needs of the department will be subject to a background screening and an interview panel comprised of the Reserve Director, Reserve Sergeants, and senior reserve deputies. Those individuals successfully completing that process, and deemed a potential candidate, will be submitted to the Sheriff, Chief Deputy, and Patrol Division Captain for review. Individuals selected for admission to the Madison County Reserve Training Program will then be contacted by the Reserve Director regarding when to report for training.
Individuals attending the Madison County Reserve Training Program will be required to complete the 3+ month program and attend all sessions; totaling approximately 130-150 hours of training. This training will consist of intensive classes, including those that are physically demanding. Part of the training process will be weapons qualifications. Once the individual has successfully completed the training and received final approval, they will be sworn-in as a Reserve Deputy.
Individuals completing the training will be required to purchase their own uniforms, weapons, and other gear. The only department-furnished items issued to the Reserve Deputy will be a bullet-resistant vest "if available", 50 rounds of ammunition, O/C spray, a badge, and a department identification card. Reserve deputies can expect an initial investment of around $1500.00 to purchase their own equipment, including their sidearm and leather gear.
The Reserve Deputy members are "not" employees of the Madison County Sheriff's Office but are required to meet the minimum yearly firearms qualifications as required by the State of Alabama. There are also monthly duty requirement minimums and continued training requirements and opportunities.
Reserve Deputies assist the Madison County Sheriff's Office by riding as partners with patrol duties, assisting the Madison County Metro Facility, providing crowd control at civic events, assisting the civil division with civil process, arrest warrants, transporting inmates to other penal institutions, guarding inmates who have been hospitalized, assisting the agencies vice & narcotic unit, and many other useful services.
As a graphic example of how much service the Reserve Program provided to the citizens during the year 2014; members volunteered over 10,400 man hours. They are always there when called upon and provide a service not only to the sheriff's office, and the citizens of Madison County as a whole.
Minimum Requirements
Be a U.S. Citizen of at least 21 years of age at the date of appointment.
Have uncorrected vision not worse than 20/200 in either eye.
Possess either a high school diploma or a valid G.E.D. certificate recognized by the State of Alabama.
Have a good driving history.
Possess or can acquire a valid Alabama driver's license.
Have never committed, been involved in, or convicted of a felony crime or a serious misdemeanor crime involving moral turpitude.
Be of good character and reputation.
Possess the ability to perform essential job functions with or without a reasonable accommodation.
Have a stable work record.
Reserve Captain Jeff Brooks
(256) 763-3983

Reserve Lieutenant Anthony Beresford
(256) 652-6367