Community Watch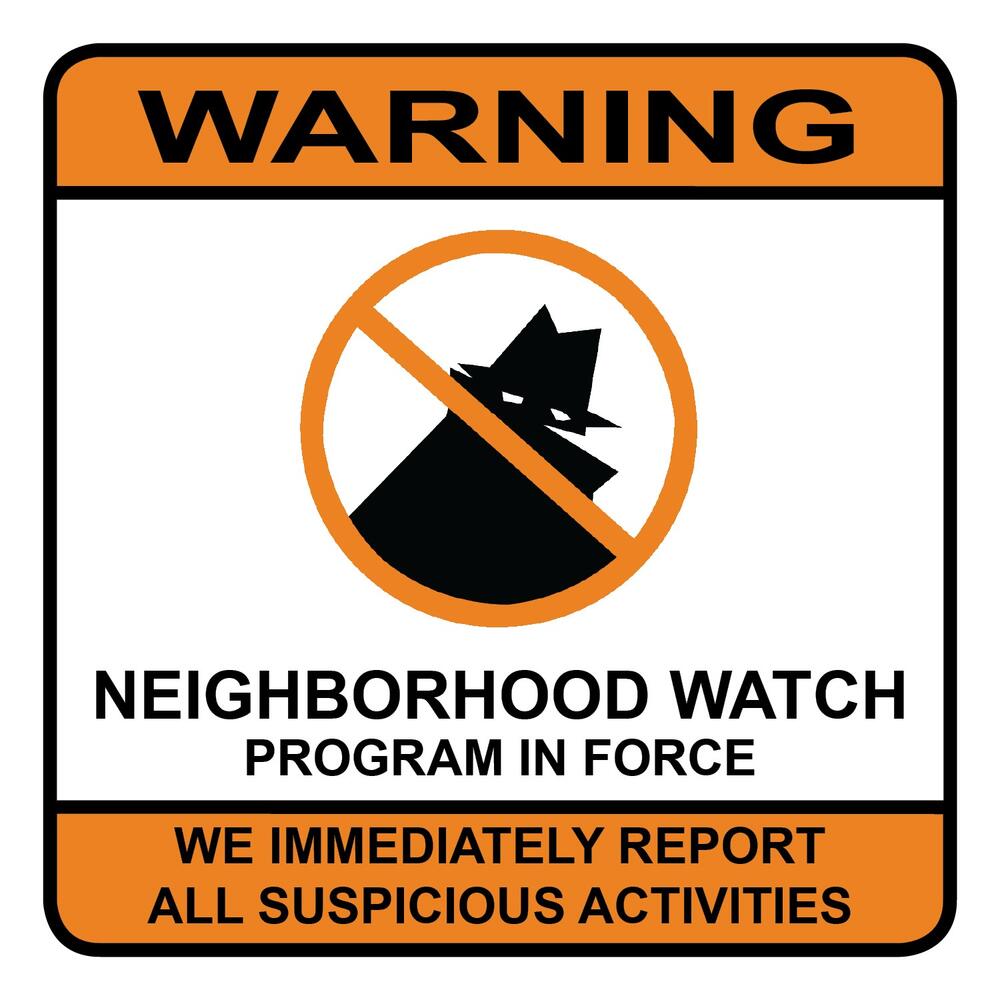 Community Watch
In 1750 Henry Fielding became known as the "Father of Crime Prevention". One of his initiatives into attaining his crime prevention goals was the formation of an active group of citizen householders (the forerunner of the modern day Neighborhood Watch). USA on Watch (Neighborhood Watch) was begun in 1972 with funding in part by the National Sheriffs' Association, through a grant from the Bureau of Justice Assistance, Office of Programs, U.S. Department of Justice. Madison County has had Community Watch groups since that time. However, upon his election to Sheriff one of the Sheriff's goals was to expand and promote Community Watch. A liaison was assigned and The Sheriff's Citizen Corps was created to provide guidance, training and assistance in establishing each communities program.
Crime Prevention in our communities is a responsibility that must be shared by both law enforcement and private citizens. The impact on crime prevention by law enforcement alone is minimal when compared to the private citizen working with law enforcement. Studies show a dramatic decrease in burglaries, drugs, and other related crimes in communities with active community watch programs.
Each Community Watch Group is tailored to serve a particular area, and each group will decide the best way to function based on the degree of involvement by the resident volunteers. Each group will identify a Coordinator who will serve as a member of The Sheriff's Citizen Corps and will interface with other Watch Coordinators.
The Sheriff's Citizen Corps will host monthly meetings on the first Thursday of each month (unless that day is a holiday) in the Sheriff's Office Training Center at 705 Wheeler Ave., Huntsville AL 35801. The meetings start at 6:30 pm and normally last one to one and a half hours. Coordinators attend the meetings and any citizens interested in Community Watch are invited to attend. The Sheriff's Citizen Corps hosts a summer cook out and Christmas Dinner for community watch members.
Inquiries into Community Watch may be directed to the Sheriff's Office Liaison, Brent Patterson at bpatterson@madisoncountyal.gov
---
Seniors and Law Enforcement Together Council (S.A.L.T.)
The local S.A.L.T. council, originally formed in May 1995, now includes AARP, the Madison County Sheriff's Office, the Huntsville Police Department, the Madison County District Attorney's Office, the Better Business Bureau of North Alabama, the Alzheimer's Association, CASA, TARCOG, and the Senior community in Madison County.
A free Senior Crime Prevention Academy was established in 1996 to help seniors avoid becoming victims of crime. The Council, listening to senior concerns, added more public awareness programs from a variety of public and private agencies from the Federal, State, and Local levels. Semi-annual classes are held on Thursday afternoons for 11 weeks in the spring and in the fall. Current speakers include representatives of Council organizations, the FBI, the U.S. Attorney's Office, EMA, and HEMSI. Topics include law enforcement structure and operations, court systems, scams, elder law, SWAT teams, hostage negotiations, community watch, self-defense, drugs, gangs, Satanic worship, homeland defense, and weapons of mass destruction.
The S.A.L.T. Council also sponsors free "Home Security Checks" conducted by the Huntsville Police and Madison County Sheriff's Office.
Academy Goals and Objectives:
* To increase seniors' knowledge and understanding of law enforcement, the criminal justice system, as well as crime prevention and intervention.
* To provide an interactive forum for seniors and participating agencies to share information and enhance services for seniors.
* To educate seniors concerning their rights as consumers and/or victims.
The Madison County Sheriff's Office Liaison to the S.A.L.T council is Brent Patterson, bpatterson@madisoncountyal.gov
Press Releases