Patrol Division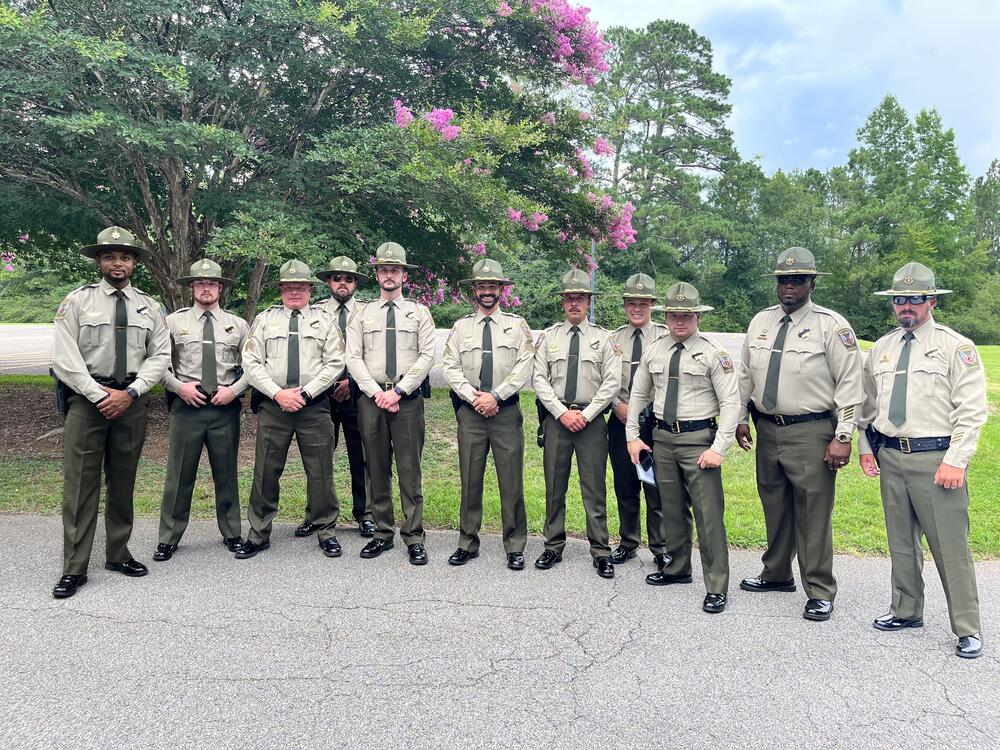 PATROL DIVISION
The Sheriff's Office Patrol Division has the responsibility of enforcing the laws of the state, both criminal and traffic, throughout Madison County including all municipalities even though the cities of Huntsville, Madison, Triana, Owens Cross Roads, New Hope and Gurley have their own police departments. Of those, the only cities with major law enforcement agencies are Huntsville and Madison.
The Madison County Sheriff' Office currently consists of 117 sworn deputy sheriff's positions. The majority of these positions are assigned to patrol where deputies provide law enforcement services throughout the county. The department's patrol division consists of three 10 hour shifts, which answer calls for service within 16 zoned areas totaling 850 square miles. Each shift is supervised by a lieutenant and two sergeants. Their primary mission is to answer calls for service from citizens and protect the public from criminal activity through pro-active patrol operations. They are also responsible for service of criminal process such as arrest warrants and subpoenas, which are generated by the Madison County Court System. The patrol division functions are a 24 hour day activity where deputies normally work four days per week, ten hours a day; however, on call 24 hours a day.
The agencies K-9 Unit is comprised of four deputies. The dogs are dual purpose and the team is responsible for a wide range of duties. Some of which include highway interdiction, enhanced traffic enforcement, educational programs and demonstrations for local schools and community events. At times they also respond to surrounding agencies that request the use of a canine. Each shift is equipped with a K9 and its handler.
The Special Weapons and Tactics (SWAT) Unit is comprised of personnel from various areas within the Sheriff's Office. The team responds to calls of hostage situations, barricaded suspects or any unusual situation which requires the use of specialized training/tactics and equipment. The team is also utilized in the service of arrest or search warrants considered to be high risk in nature. Additionally, Crisis / Hostage Negotiators are assigned to the team. These members receive extensive training that equips them to respond to any situation where their services are needed.
The Madison County Sheriff's Office is equipped with 10 crossing guards that cover 8 schools in Madison County. Two of these are alternates that work when others cannot. The crossing guards are responsible for the safety of children crossing busy streets and intersections to and from school. It is necessary to maintain a pleasant, courteous, and helpful attitude toward the school children and the general public at all times. School Crossing Guards are placed in areas where it is unsafe for elementary children to cross alone. The primary goal of the guard is to assist and educate elementary students in safe crossing at busy streets and highways as they travel to and from school. School Crossing Guards encourage students to use safe crossing habits, by reminding them to stay in the crosswalk, walk and not run, and always look left right left, before entering roadway. Monday through Friday, morning and afternoon, and often-in inclement weather, you will see school crossing guards assist students across busy streets and highways. School Crossing Guards utilize gaps, and as needed, create gaps, in traffic ensuring the children's safety. Often motorists view this break in the traffic flow as an annoyance, and all too frequently, motorists fail to heed the school crossing guards' signals. This increases the risk of an accident and endangers the children. When you see a guard, this is a reminder you are near a school and children are in the area. Be alert for posted school zone speed; reduce your speed, or stop, if necessary. Do not stop in a crosswalk. Obey signals from the crossing guard, and remember children are unpredictable. Please do your part to make our school zones safer for the children as well as the guards assisting them.
Statistics are one way to understand issues in a community. Management uses this information to gauge crime trends, allocate resources and make appropriate management decisions. The Madison County Sheriff's Office submits monthly data to the Federal Bureau of Investigation (FBI) for its Uniform Crime Reporting (UCR) program. Nearly 17,000 law enforcement agencies across the United States provide comparable data, which improves the reliability of information for meaningful analysis. The Madison County Sheriff's Office received a total of 75,410 calls for service in 2021. These calls range from residential burglaries, vehicle burglaries, theft of property, personal crimes, property crimes, alarms, warrants served, civil papers, assist other agencies, domestic violence, mental commitments, court ordered evictions, and prisoner transports.
Your Sheriffs' Office is the Division F Law Enforcement point of contact for the State of Alabama Department of Homeland defense. Covering a 10 county region your Sheriffs' office oversees equipment packages directed to prevention and response with total equipment benefits totaling 2 million dollars and more. Due to the Sheriff's Office being an Alabama Constitutional office, deputies are not encumbered by municipality limits and, when absolutely necessary, may cross county lines. In fact, deputies are often called upon to assist agencies in surrounding counties and, when authorized, they enter another county to provide assistance as needed.
---
Division Commander
Captain Charles Zeissler
(256) 533-8833 Office
First Shift Patrol 0600-1600
Lieutenant Cody Davis
Sergeant Gary Cross
Sergeant Matt Scratchard
mscratchard@madisoncountyal.gov
Second Shift Patrol 1500-0100
Lieutenant Ken Williams
Sergeant Morris Holmes
Sergeant Barry Childers
Third Shift Patrol 2100-0700
Lieutenant Matt Causey
Sergeant Richard Jones
Sergeant Brian Smith
Foster a relationship of accountability & transparency in everything we do in the sheriff's office. Strive to mentor employees and create an environment where employees maintain the highest standards of honesty & ethics.