Madison County Sheriff's Office 2018 Awards Banquet
02/02/2018
Madison County Sheriff's Office
Huntsville, Alabama
Blake L. Dorning-Sheriff
FOR IMMEDIATE RELEASE
February 2, 2018
Sheriff Blake Dorning announced today February 2, 2018 that the Madison County Sheriff's Office presented Department Awards in a Banquet conducted on February 1, 2018 at Early Works Museum with Family and Friends in attendance. Three incidents of exemplary actions were recognized during the Banquet. Detention Officers Chrystal Adams, Joseph Guyton, Minor Megler, Darryle Miller and Dakota Rolin intervened in an inmates attempt to commit suicide by hanging, stopping the inmates actions and providing first aid to the inmate until transferred to a hospital thus preserving the inmates life. Deputy Sheriff Richard Brown responded to assist with a medical call where a male was in cardiac arrest. Being the first to arrive Brown cleared the male's airway of an obstruction, began CPR and deployed his assigned AED. Brown continued CPR until medics arrived and transported the male to the Hospital for treatment. The male survived and returned home to his family. All received the Life Saving Award. Deputy Sheriff Daniel Brinson broke the window of a burning vehicle that had wrecked and climbed into the vehicle to render aid to the entrapped driver as another Deputy extinguished the fire with his fire extinguisher. Brinson continued rendering aid until the rescue squad and medics arrived, extricated and transported the driver to the hospital for treatment. Brinson displayed bravery and heroism by placing himself in harm's way to directly save a life. He received the Office's second highest award, The Meritorious Service Award.
Recent promotions were recognized at the Banquet as well as Investigator Gene Nash's Retirement. Additional Awards was presented as indicated below.
Sheriff's Unit Award
Crisis Negotiations Team
Sergeant Matthew Elliff
Deputy Mason Foster
Investigator Cody Locke
Investigator Donny Monroe
Investigator Stacey Rutherford
Exemplary Service Award
Sergeant Dennis Daversa
Investigator Jonathan Harvey
Sergeant Pete Hose
Deputy Wesley Jarrett
Investigator Cody Locke
Investigator Eddie McDaniel
Investigator Donny Monroe
Deputy Josh Moseley
Investigator Eugene Nash
Investigator Michael Parton
Investigator Jason Payne
Deputy James Rives
Deputy Brent Shadrick
Officer Jonathan Shuman
Investigator David Stamm
Deputy Craig Wells
Investigator Chris Whitt
Award of Merit (Civilian)
Victoria Hannaford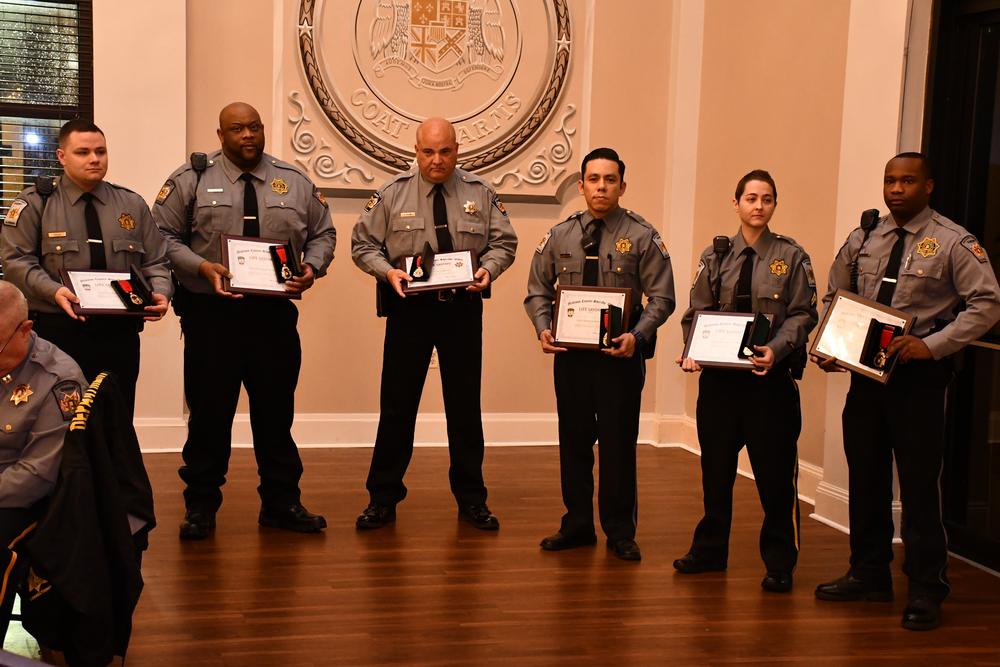 Detention Officers (L to R) Dakota Rolin, Darryle Miller, Deputy Richard Brown,
Minor Megler, Chrystal Adams and Joseph Guyton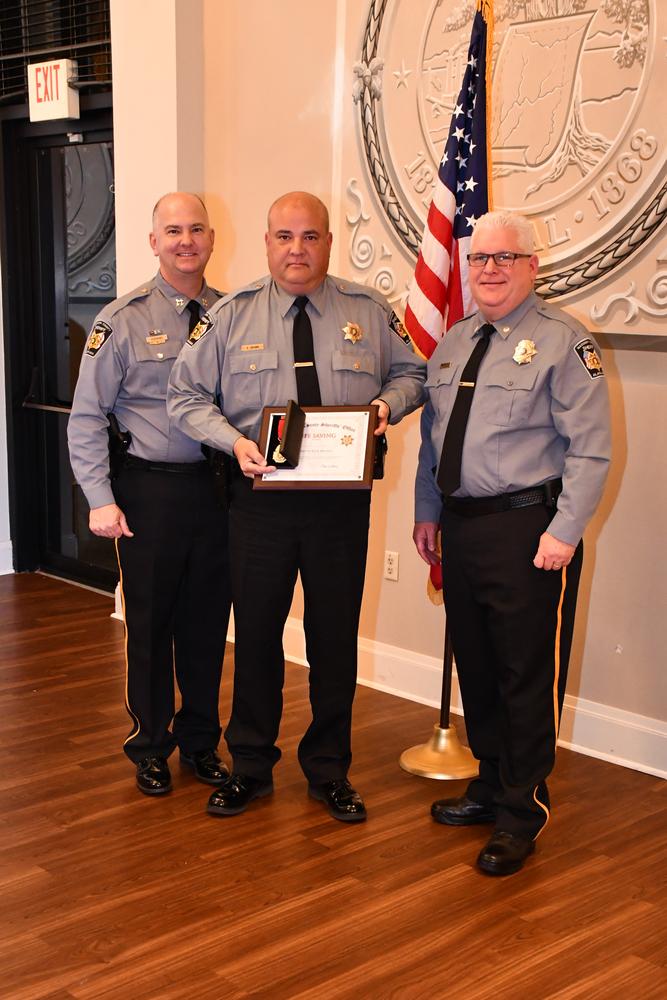 Deputy Sheriff Richard Brown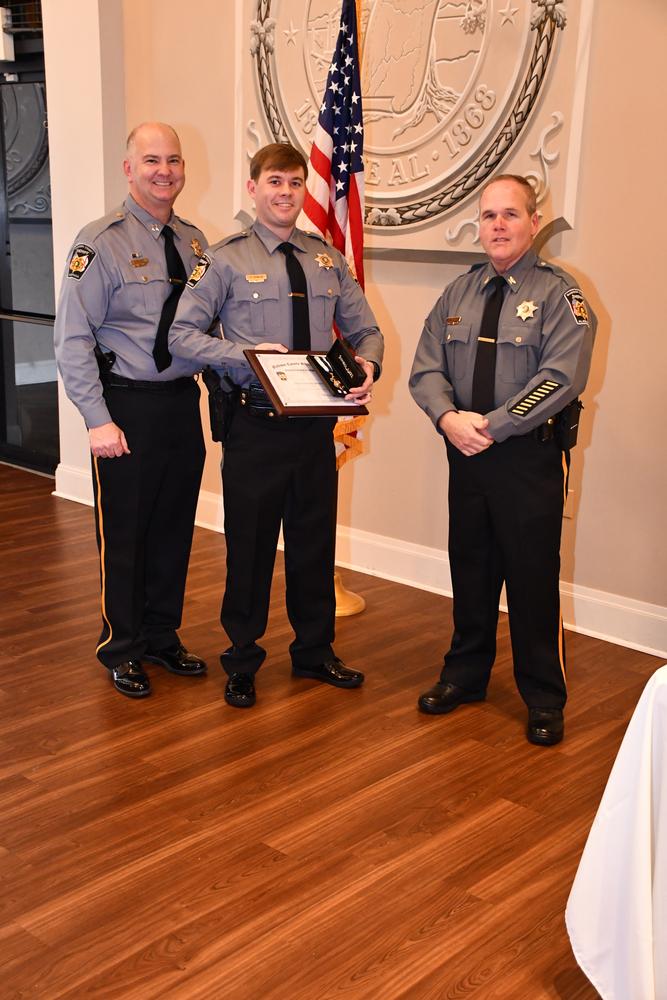 Deputy Sheriff Daniel Brinson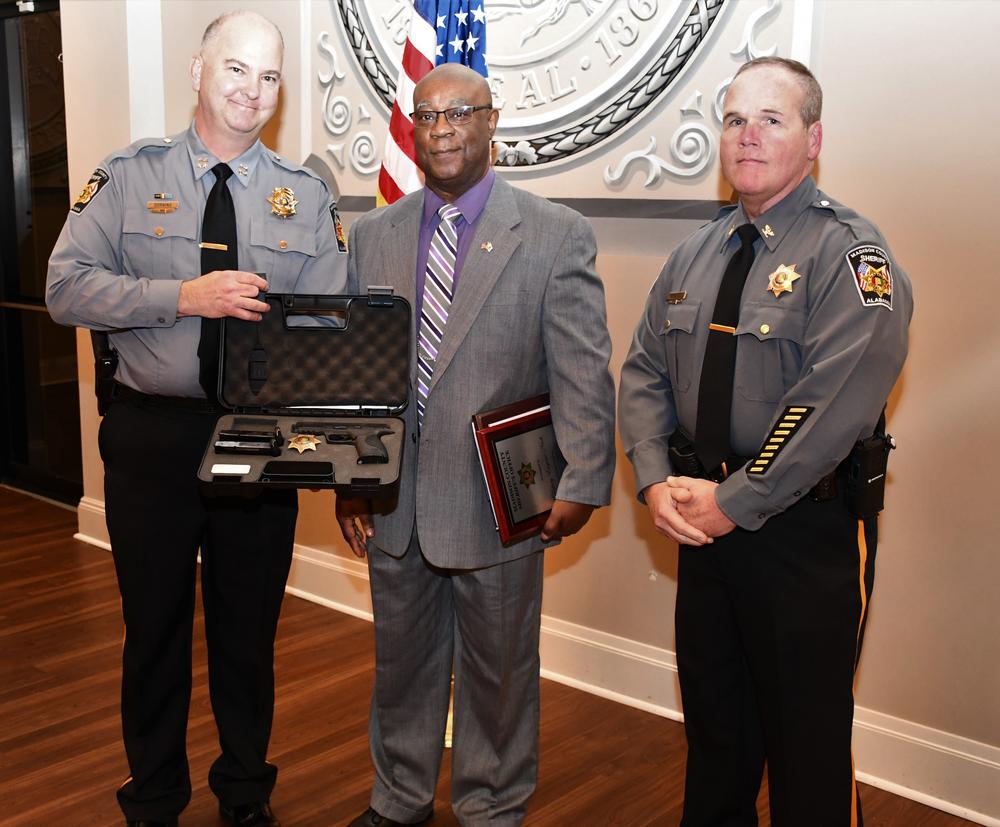 Investigator Gene Nash
Supervisors nominated employees for recognition of a worthy accomplishment or exceptional act performed either on or off duty. An Awards Evaluation Committee then determined as to the proper classification of the proposed Awards and that applicable criteria for each award was met. Determination of the level of the award is by unanimous recommendation of the Awards Evaluation Committee and is subject to final approval by the Sheriff.
Questions concerning this release may be directed to Madison County Sheriff's Office PIO Lieutenant Donny Shaw at 256-532-3711 or dshaw@madisoncountyal.gov